These steps are intended for Pop!_OS 21 / Ubuntu 21.
Separate posts
I wrote dedicated posts on the following topics:
---
Checking your current version and configuration
To get an overview as displayed in this post banner, just launch the command: neofetch
---
Gnome Extensions
Extensions I like but don't activate all the time:
---
Import existing SSH keys
mkdir ~/.ssh
mv Téléchargements/id_rsa ~/.ssh/
mv Téléchargements/id_rsa.pub ~/.ssh/
sudo chmod 600 ~/.ssh/id_rsa
sudo chmod 600 ~/.ssh/id_rsa.pub
eval $(ssh-agent -s)
ssh-add ~/.ssh/id_rsa
---
Force night mode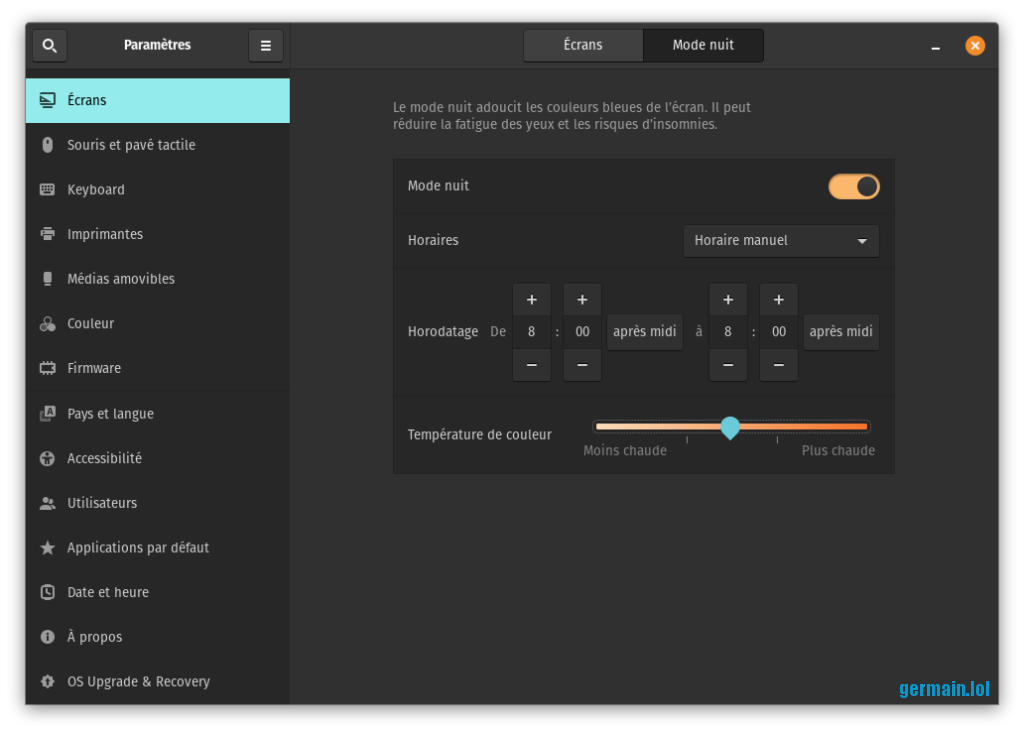 ---
Apps
Install from scratch:
Google Chrome
My Timetracker app (custom dev)
Gnome Tweaks (sudo apt install gnome-tweak-tool puis gnome-tweaks)
Nautilus Admin (sudo apt install nautilus-admin)
Install from Pop! Store:
Remmina => RDP client
Rambox => all-in-one hub for Google Chat, MS Teams, Slack, SMS, and more
Tilix => multi-panels terminal emulator
---
Change date format to 24H instead of AM/PM
---
Tilix configuration
Import bookmarks dump into ~/.config/tilix/bookmarks.json
Change bookmark selection keyboard shortcut to Ctrl+Shift+P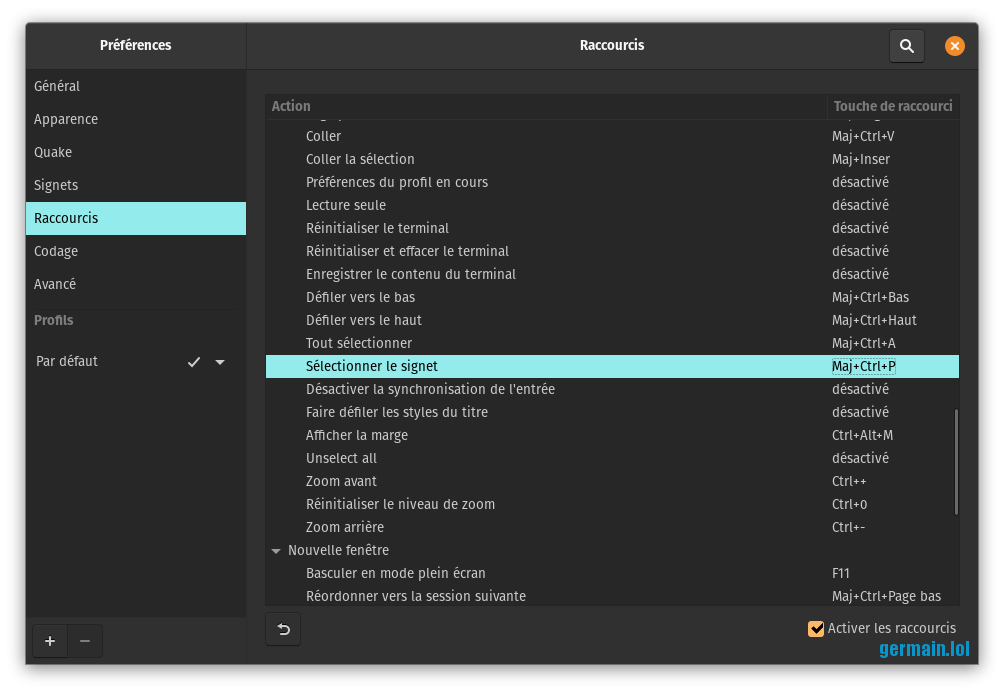 ---
Restore classic alt-tab behavior
Settings > Keyboard > Customize shortcuts > Navigation > Swich windows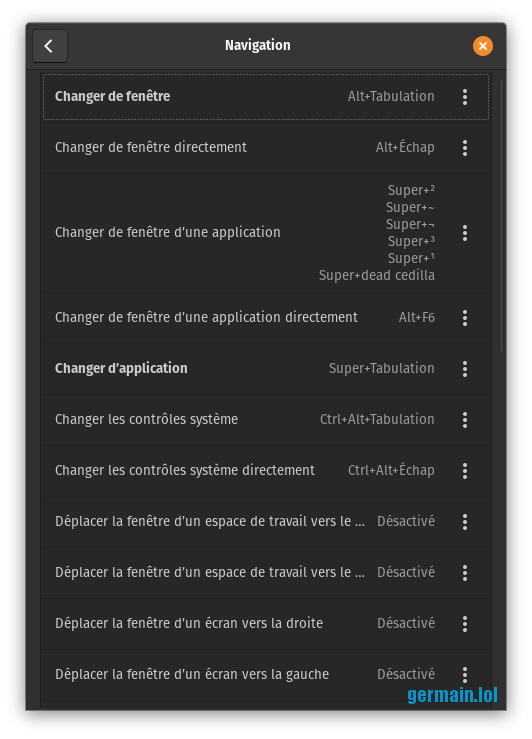 ---
Create a keyboard shortcut to Gnome System Monitor
Settings > Keyboard > Shortcut > Custom > Add > Map gnome-system-monitor with ctrl-alt-del

---
Uninstall default apps
---
Install Shutter (screenshot tool)
Detailled instructions and credits: https://www.linuxuprising.com/2018/10/shutter-removed-from-ubuntu-1810-and.html
sudo add-apt-repository ppa:linuxuprising/shutter
sudo apt-get update
sudo apt install shutter
sudo apt install gnome-web-photo
Create keyboard shortcuts: https://www.germain.lol/capture-annotate-share-screenshots-with-shutter-on-pop_os-20-10-gnome-3-38/
Settings > Main > Filename: $nb_name_%Y%m%d_$RRRR
---
Gnome Tweaks settings
Launch Tweaks without using cli: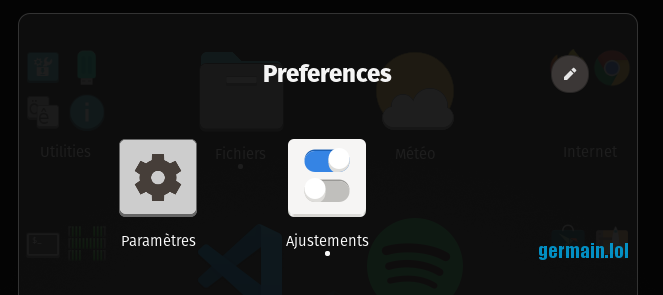 There are many options, I'll only focus on my favorite settings.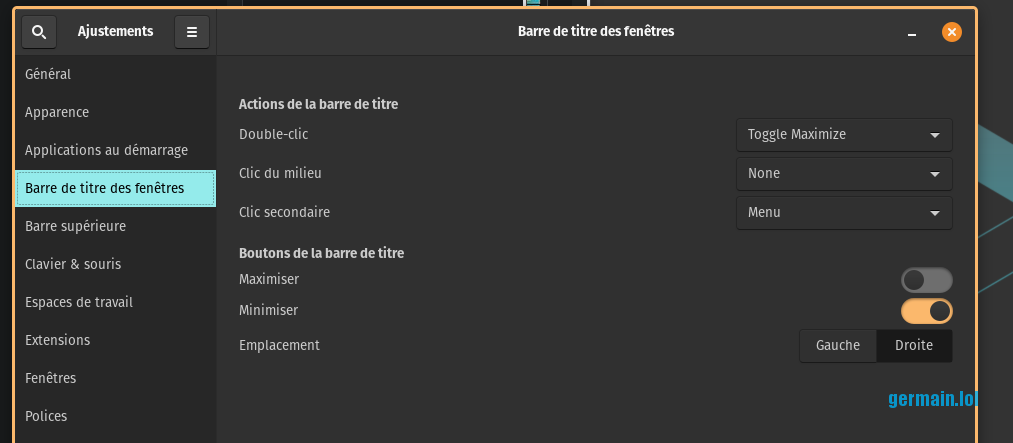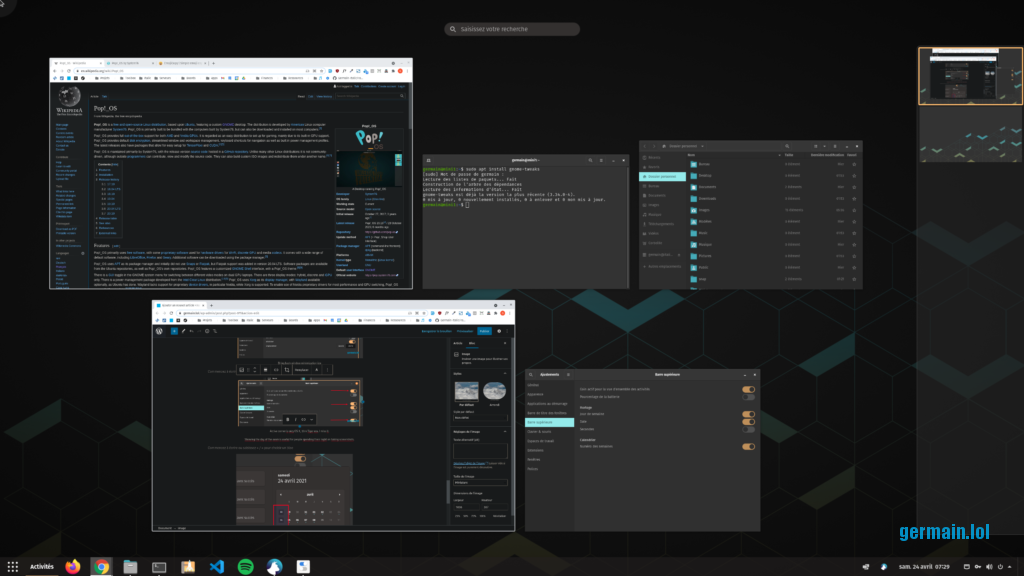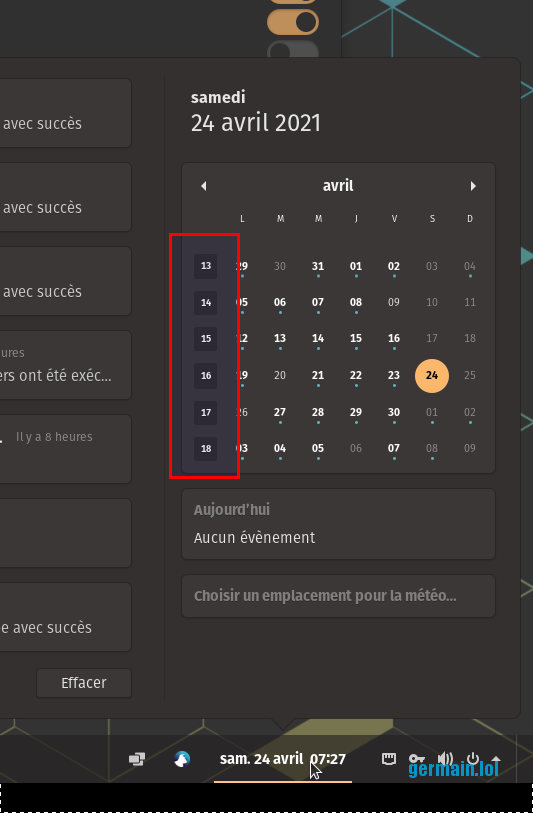 ---
Custom lock screen time (overrides default 15 minutes)
germain@xps:~$sudo apt install dconf-editor
germain@xps:~$ dconf-editor
/org/gnome/desktop/session/idle-delay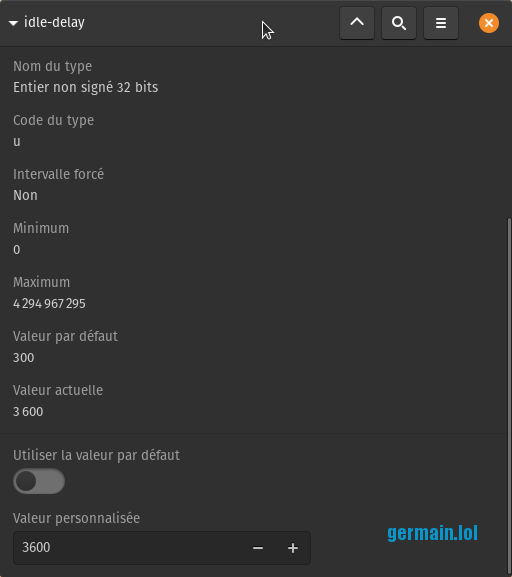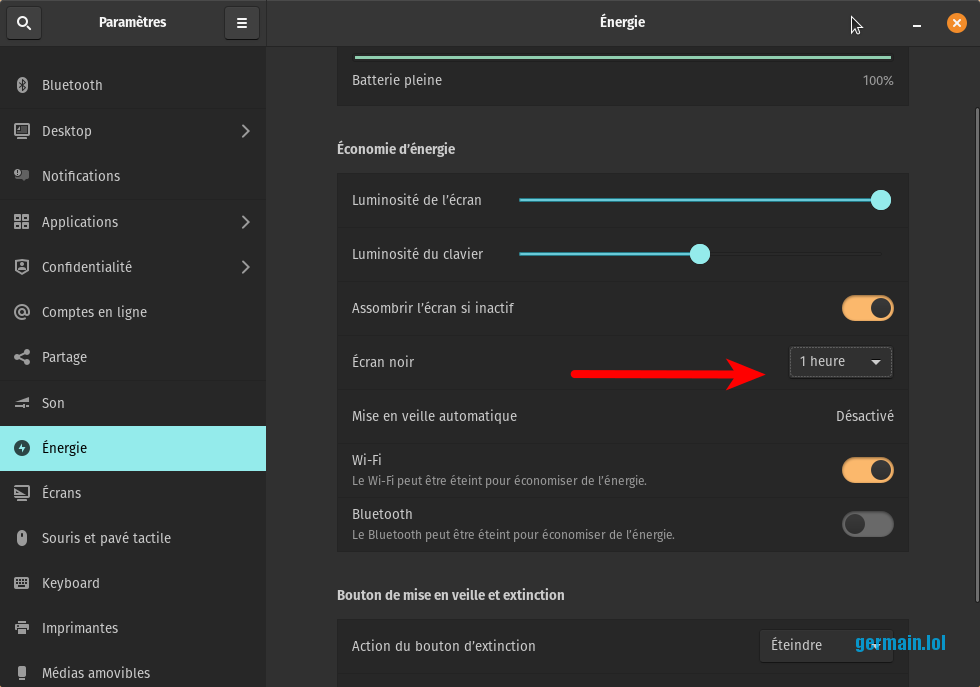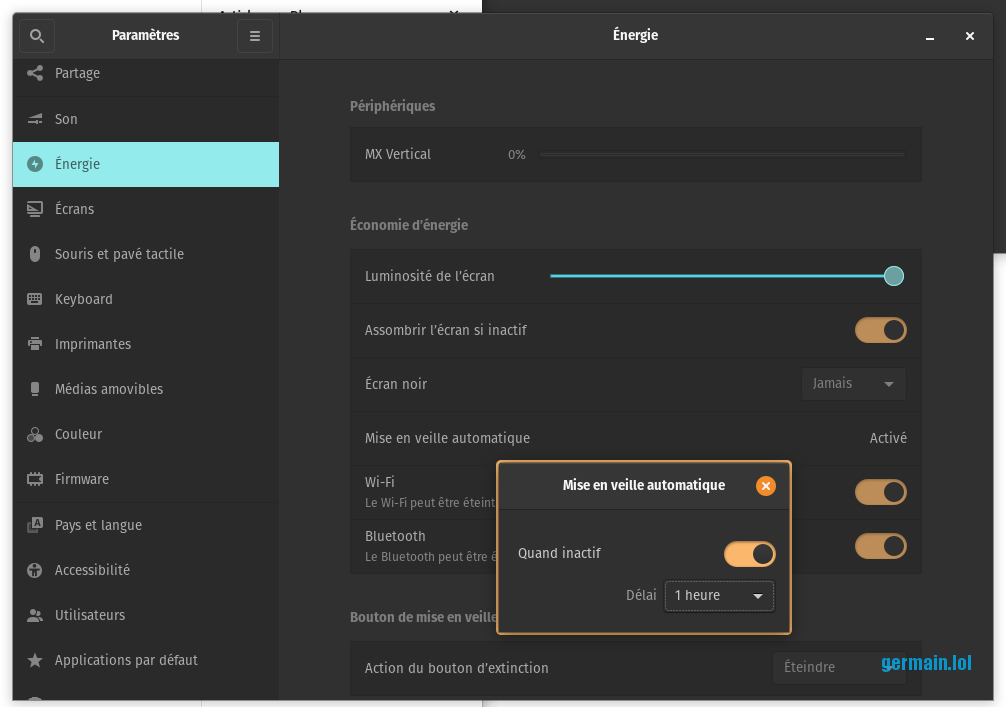 ---